Mundoklub is a Tekka portal, able to provide to Mexican users a wide range of information, from gossip to sports and news about the technology world.
The service users will be able to deepen their interests and passions with constantly updated articles, videos and contributions from famous testimonials. Mundoklub is the realization of Tekka's international vision regarding digital services, able to meet the needs of any type of user, in every part of the world.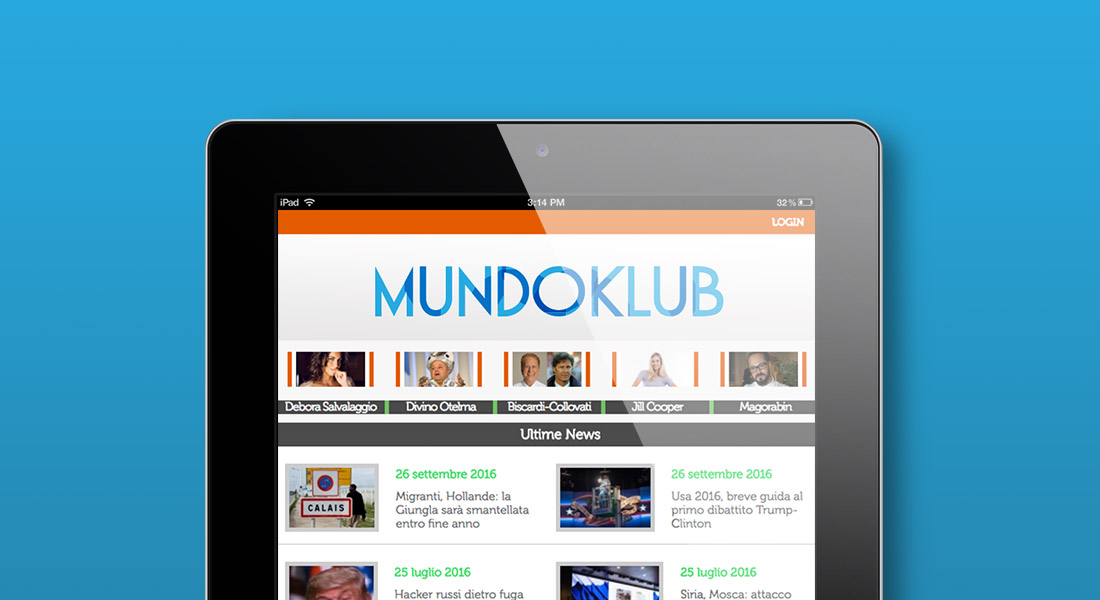 All the information is always just a click away thanks to the Tekka Mundoklub service
Mundoklub is a real world of information: on this portal, it is possible to find news from the world of gossip, sports and fashion, reviews of the latest movies on the cinema screens, as well as the latest car models launched on the market.
You can also organize your perfect holiday based on the travel section advice and book your flight directly through the low cost search engine within the site. For those who like to keep fit there is a fitness section, and those who dream of succeeding in the entertainment world, can consult numerous international casting announcements.
Whoever wants to face the everyday life with the right knowledge base, can do so with the weather, TV guide and the daily horoscope.
There are also news about the world of technology and photography, a wide range of recipes to try as well as funny videos and quizzes for your spare time.
Tekka and the testimonials of excellence: the faces of Mundoklub
To enrich its portal, Mundoklub Tekka has decided to focus on first-rate testimonials, by creating special sections for the world of cooking and sports.
On Mundoklub you can always find the recipes of chef Mikel Alonso, chef, cooking teacher and owner of the Biko restaurant, considered among the best 100 in the world by the British magazine Restaurant Magazine.
The sports universe is instead interpreted and analyzed by Luis Garcia. The former Mexican footballer, now a commentator for TV Azteca, comments weekly for Tekka major football news of his country of origin, with a professional and original edge.