Colorful and catchy graphics, so many sections to choose from, light content, news, videos to learn new things.
Top Mobile is designed by Tekka as a true entertainment station; an app that contains an exceptional mix of content.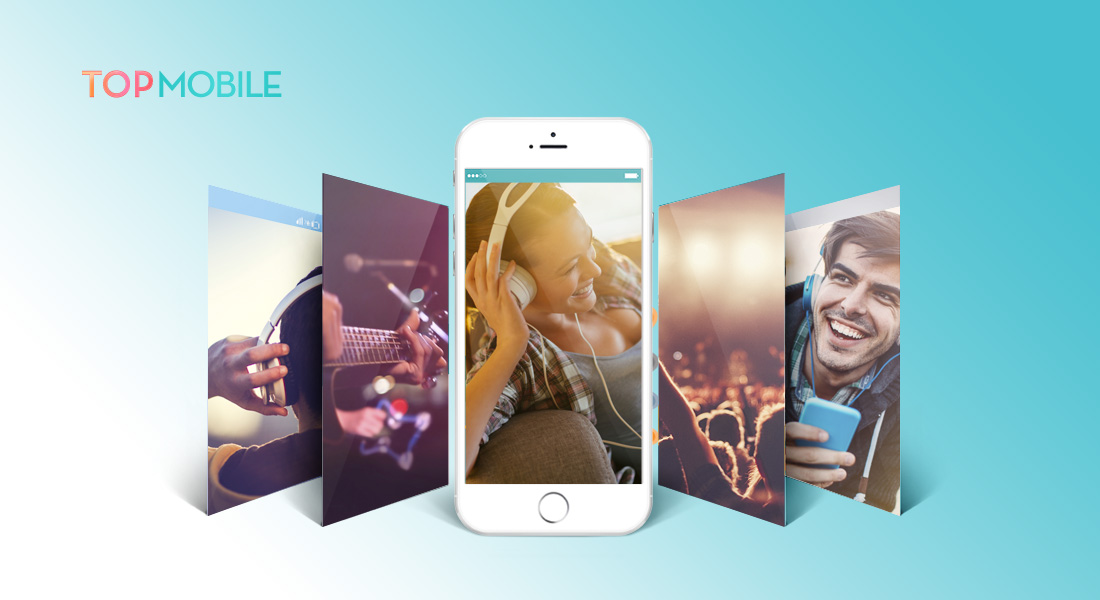 Top Mobile by Tekka: what does it contain?
Top Mobile offers many topics, a comprehensive service by Tekka to offer a complete experience, a sort of journey through knowledge, new ideas, games and laughter.
A few of the Top Mobile sections are the sports news commented by big names like Biscardi and Collovati, many tutorials and fitness tips edited by Jill Cooper, horoscope and weather.
So much interactivity and ability to open up to the world thanks to a dedicated social networking and video classes to learn a bit of everything: a new language or a tasty recipe.
Many funny videos and the possibility to download and share them with your friends; there's also streaming TV so you won't miss your favorite shows even on the move.
Video and music: the heart of Top Mobile by Tekka
Top Mobile is primarily designed as a container of music.
The idea is to have a "radio on demand" always available. The latest hits, classics, many different kinds. Top Mobile offers this in order to make your mobile device an essence of music to listen to whenever you want.
And against boredom Tekka proposes, within Top Mobile, a rich selection of the most enjoyable viral videos of the web.