Colorful, always updated and attentive to quality: this is Vop, Tekka's service dedicated to news and entertainment.
Many sections, many themes, hard not to find something interesting and similar to your own interests.
Tekka's news portals distinguish by the great attention to the selection and editing of news, and Vop is no exception.
The most important news, the hottest topics reported with precision and attention to the sources to stay informed about what is happening around the world.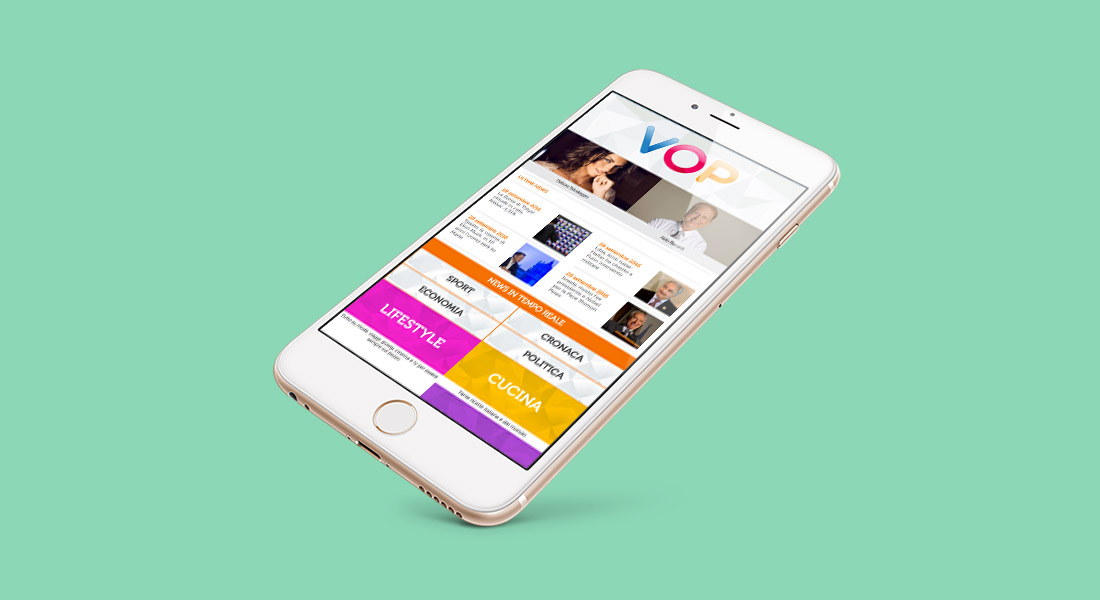 Vop by Tekka: many content for many tastes
There are many sections: from "lifestyle", where you collect all the news about gossip, films, fashion and television, to "tech" with lots of tips about photography and fun facts on the technological world, from "fitness", rich of tutorials on how to stay in shape by the famous personal trainer Jill Cooper, to "kitchen", where the chef Trentini reveals his tricks and recipes.
And not just that ... an updated horoscope and news on the weather.
Vop by Tekka is also a social network where to exchange ideas, opinions, and a rich portal of quiz games to discover more about your personality.
There are also two other very important services available: TV streaming, to watch inside the portal itself the best of TV on the web and an E-learning section with plenty of video tutorials.
Vop by Tekka is also video news!
Vop has a particular feature: its updated news are not only to read, but also to watch.
On the portal, there is a video-news channel, for a complete information experience.